Religious Education
'Science without religion is lame,
religion without science is blind.'
At Van Gogh Primary, Religious Education is used to develop children's questioning and understanding of the world that they live in. It creates awareness and helps children to understand people's different religions, cultures, beliefs and practices. At Van Gogh Primary R.E is taught in a way that allows all children to develop a deep understanding of Christianity and other principal religions such as, Buddhism, Judaism, Islam, Hinduism and Sikhism. In Key Stage 1 the children will learn about Christianity, Islam and one other principal religion and in Key Stage 2 they will learn about Christianity, Islam, Hinduism, Judaism, Sikhism and Buddhism.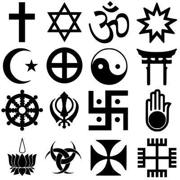 Children will be given the opportunity to explore different religions through stories, drama and an all rounded enriching curriculum. They will look at a number of sacred texts, religious symbols and be able to have the opportunity to visit places of worship to ensure they have a complete understanding when they leave Primary School.
Through investigations and explaining the pupils will be able to analyse various religious beliefs and interpret these how they wish through the years they spend at Van Gogh Primary. When they leave they will be equipped with the knowledge and opportunity to decide on their own beliefs.
Key Curriculum Principles
1. Stories: Stories are extremely important for children to understand Religious Education as they provoke questions and probing what really matters in different religions. Stories should be used innovatively to give children opportunities to learn about other beliefs, cultures and religions.
2. Oracy: Allowing children to explore Religious Education through drama such as; role play, hot seating and discussion will open their imaginations and give them an opportunity to understand all the different religions they are learning about.
3. Enrichment: Allowing the children to think deeply, creatively and independently. Provoking questions in children and making them think for themselves and create their own opinions about different religions and beliefs. Link this back to stories and oracy, making the lessons exciting and linking them to children's own experiences of the world.
IMPLEMENTATION
How is Religious Education taught in KS1?
In Key Stage 1 it is expected that pupils should be studying Christianity, Islam and one other principal religion (Hinduism, Judaism and Sikhism) and the National World Unit. Christianity will be taught in the equivalent of 5 half terms of six hourly sessions each (30 hours). Islam should be in 4 half terms of six hourly sessions each (24 hours) and the other faiths each can be taught in the equivalent of 2 half terms of six hourly sessions each.
At this stage pupils should be able to talk about what they find important to themselves and others. They will also begin to see and understand the importance that religion has to believers, especially other children that are in the class.
In Key Stage 1, teachers may assess the children in their books through:
Ordering events

Written sentences

Cutting and labelling diagrams
They may also assess through
Drama that the children can do

Freeze framing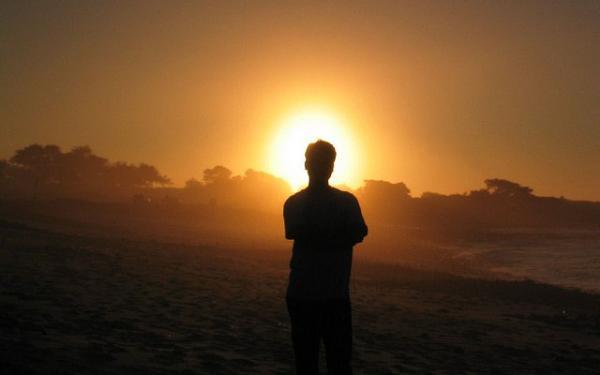 How is Religious Education taught in KS2
In Key Stage 2 children are expected to learn about Christianity, Islam, Buddhism, Sikhism, Judaism and Hinduism. Christianity is taught for 36 hours in total and can be taught in 6 half termly units of 6 sessions. Islam should be a total of 24 hours and taught in 4 half-termly units of 6 sessions. Buddhism will be 3 half-termly units of 6 sessions, this will be 18 hours in total. It is then expected that teachers introduce the remaining religions that the children have not yet studied.
In Key Stage 2, children should be expanding on their knowledge from Key Stage 1. They are expected to start making connections between the different religions and start to make sense of sacred texts.
Assessing these children could be done in a number of ways:
Their interpretation of texts

Comprehension

Essays

Written paragraphs

Drama- freeze framing, hot seating
SEND and Inclusion
There should be learning opportunities for all pupils. The Lambeth agreed syllabus is a guidance and starting point for teachers. However, teachers should modify for pupils where necessary and the work should be appropriately challenging. Teachers must also be responding to diverse needs and allow children the chance to overcome barriers through differentiation of work and activities.
Feedback and Assessment of learning
It is important that teachers use formative assessment in Religious Education. At the beginning of each new topic children must complete a mind map in blue pen showing any prior knowledge of this topic. Once all the learning objectives have been taught they will then complete the mind map in green pen indicating what they have learnt. Other ways teachers will assess is through planning appropriate work for their class which will then be shown in their books.
Assessment opportunities may be, but not limited to:
Drama

Essays

Quizzes

Comprehension

Ordering events
Staff professional learning
Lesson ideas, curriculum overviews and supporting resources can be found on the google drive under curriculum in the R.E folder. There has also been a staff training done for all staff to know what they should be teaching and where to find the resources. The Lambeth Agreed Syllabus that Van Gogh Primary follows can also be found online.
Cross curricular links
Where possible, teachers should plan for and promote the cross-curricular links between Religious Education and other areas of the curriculum:
History - stories, understanding texts from the past

English - essays, sentence formation

Speaking & Listening - debating, drama

Art- drawing, painting, designing
Curriculum Overview
Autumn 1

Autumn 2

Spring 1

Spring 2

Summer 1

Summer 2

Year 1

Our Wonderful World

Why do Christians give gifts at Christmas?

Islam:

Special Books

Christianity

Islam:

What did Jesus teach us?

Christianity:

What do Hindus celebrate?

Year 2

Christianity:

The church - place and people

Hiduism:

Diwali

Islam: Following Allah's teachings from the Qur'an

Christianity:

Jesus' life: Friends, enemies, life. death & afterwards

Hinduism:
Living as a Hindu

Hinduism:

Prayer in Islam

Year 3

Signs and Symbols

Hinduism:
Diwali

Christianity:
What do we know about Jesus?

Jewish Celebrations

Christianity:
What is The Bible?

Islam:
Islamic rites of passage

Year 4

Belonging and Identity

Christmas Journeys

Hinduism: Hindus home and Mandir

Christianity:
Why is Easter important to Christians?

Buddhism: Buddhist Festivals

Sikhism:
Sikh rites of passage

Year 5

Christianity:
Where did the Christian Bible come from?

Islam:
Why is Muhammad important to Muslims?

Jewish Worship and Community

Buddhism:
Buddhist Worship and Beliefs

Christianity:
Stories of Christianity

Hinduism:
Belief in our Communit

Year 6

Hinduism:
Stories of Hinduism

Christianity: What is a church?

Islam:
What is the Qur'an and why is it important for Muslims?

How do people express their faith through the arts?

Sikh Worship and Community

What happens when we die?